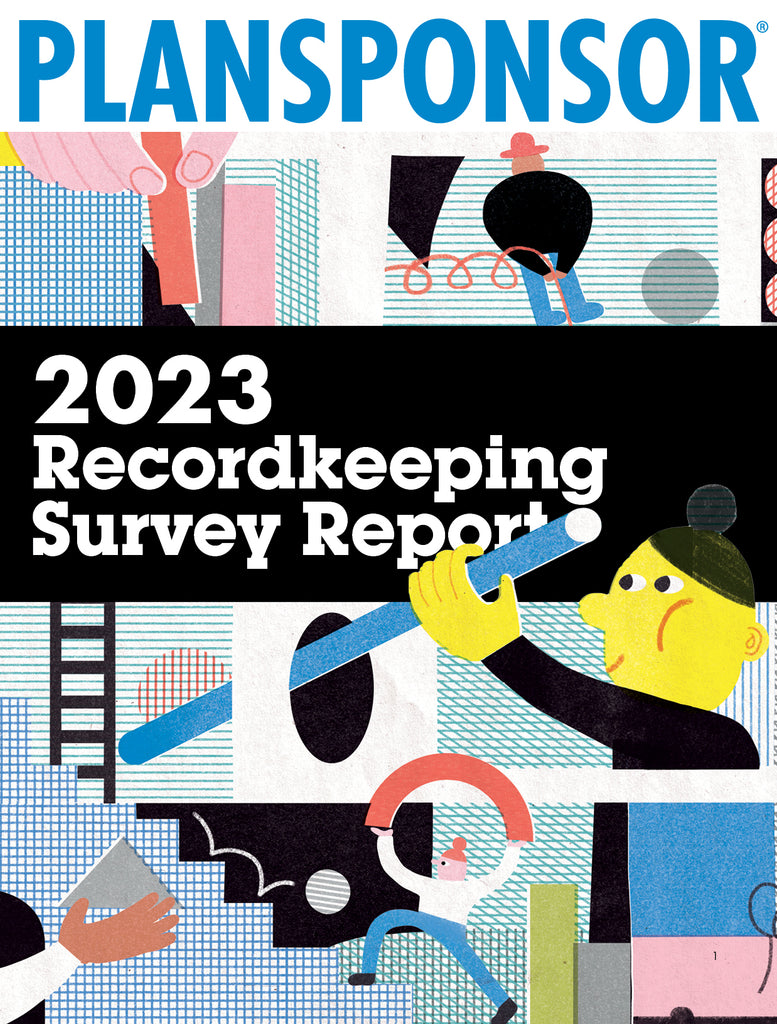 2023 PLANSPONSOR Recordkeeping Survey Report
---
 Reprinted from PLANSPONSOR July– August 2023 and PLANSPONSOR.com, the 2023 PLANSPONSOR Recordkeeping Survey Report is now available in PDF.
The 2023 PLANSPONSOR Recordkeeping Survey was conducted in June via an online questionnaire. Thirty-nine recordkeepers of defined contribution plans participated, providing information as of December 31, 2022. Interpreting our overall findings
through analysis in the 2023 Investment Company Fact Book, we estimated that these 39 providers account for 97% of the overall DC market. Providers of each plan type reported their overall plan assets and number of client plans and participants.

To purchase a Microsoft Excel spreadsheet of responses from all providers and for bulk copy information and pricing, or for other questions, please email, reprints@issmediasolutions.com.
To participate in the 2024 PLANSPONSOR Recordkeeping Survey, please email surveys@issmediasolutions.com.

---
Share this Product
---
More from this collection